Do you look through the door seam (or window, or other object, doesn't matter) often BEFORE ENTRY? Is it apart of your standard practice? How about DURING entry?
Remember horizontal versus vertical.
You can see to the left through the seam that it seems clear. No other objects noted.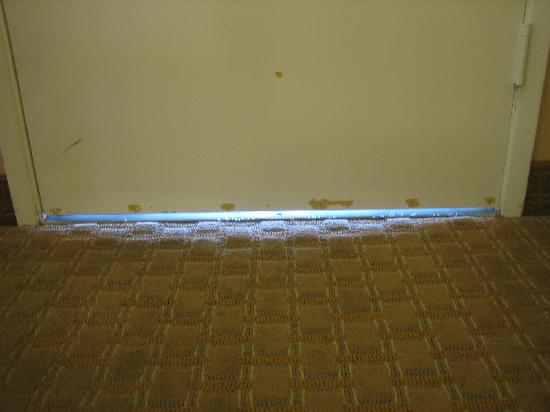 No shadows of objects or people. No movement. You can visualize the material used on the floor (i.e. wood - slip surface, carpet - can set on fire, etc).